Hi Everyone,
Oddly enough despite it being a Monday morning, this is one of my favourite times of the week because I absolutely doing these blog posts as part of the Candid Cuddles linky. I love a quote and I love being positive so to me it's a great way to get the week started.
I saw this quote this week and I just loved it because I feel it sums up how I think a good friend should be and how I think I am as a friend:
Being a good friend is such an important thing to me. I value my friends so much and if I know they're going through anything difficult I always want to be there for them and will do my best to get a smile on their faces. Some of my friends have been through some horribly difficult times and I always make sure they know they are loved, they are cared about and that I am there for them, anytime of day or night. Knowing a little card in the post, or turning up at theirs with their favourite cake has cheered them up during a difficult time makes me so happy. When someone says to me I'm a good friend, it is honestly one of the nicest things I could have said to me.  And how amazing does it feel to know you made a difference to someones day, no matter how big or small
Quite often, simply by being a good friend, you can make someones day. Just by being there for someone, you can total alter their mood and change the way they are dealing with things.  We all have so much going on in our lives, but never let your friendships slide. They are the ones that are there for you at those low moments as well as the ones who celebrate you and are happy for you during the highs of your life. I think it's so important to let your friends know they are precious and valued, and in doing so, those are the actions that can really make someones day.
So this week, and every week, be sure to value your friends, tell them you love them, be there for those you care about and do your best to make someone in your life smile every day.
Have a great week beauts <3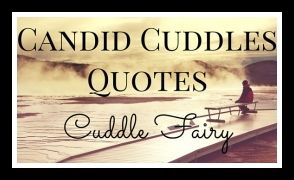 **If you enjoyed this post you could truly make my day by voting for me in the 2016 MAD Blog Awards, in which I am a finalist in the Best Baby Blog Category. You can find details on how to vote here