Morning my lovelies,
Now you probably don't need Monday motivation today as it's a Bank Holiday! I for one plan on having a very lazy day of blogging, cuddles with baby boy who is 5 months old today, and more thank likely, eating ludicrous amounts of chocolate.
On to todays Monday Motivation, as ever for the wonderful Candid Cuddles Linky with Cuddle Fairy.
I came up with today's post yesterday whilst doing my usual shameful read of the Mail Online. The top story was about Kate Middleton and her surprise Vogue cover. I was thrilled to see this; I love Kate, I think she's classy and down to earth (having met her I can vouch for this – it's a long story but we rescued a puppy together; read the story here). And I love fashion and Kate's style so I think this is fabulous.
Unfortunately for Kate the story was written by renowned miserable and bitchy journalist Liz Jones. I was so disappointed to read her bitter and frankly jealous accompanying article. In it she slated Kate's style, the choice of the shoot location (Kate's home in Norfolk; nothing wrong with Norfolk may I add), and went on to make catty statements such as "It's hard to blame Vogue, as I can't imagine Kate was easy to handle" to "she looks like Meryl Streep in Out of Africa". It was a bitter, jealous and catty article and it infuriated me!
I like to think of myself as a girls girl and when I saw the headline and photo I thought "Yes Kate, one for the girls, she's made the cover of Vogue"! I thought it was bloody fabulous. And the same would go for any good news my friends would deliver; success at work, looking gorgeous despite just having had three hours sleep, getting engaged or pregnant, any good news; I would be happy for them! I know all us girls can be catty, and lets be honest we can. But overall I like to think of myself as a nice girl and real advocate of women. The best testament to this I can think of is once I complimented a girl on her top and asked her where it was from, and she happily told me. This was the response of a girls girl and I loved that! Believe it or not there are a lot of girls who would either ignore me if I'd asked them, or lied so you couldn't copy them.
It's true, girls are competitive. We're all always striving to be the best we can be, looking beautiful (which we all are might I remind you), being a good mother, giving off the impression we've got our shit together even if behind the scenes we're having a slight meltdown and eating cookie dough straight from the tub .But I can certainly say for all the girls in my life, we're there for each other and support each other. My girlfriends are there when I want to rant about anything and everything, my mummy friends are there at 4am when the baby just won't sleep, my blogging gals are there supporting me and my posts rather than seeing me as competition. And that's how it should be; we should all stand together and support each other rather than being even remotely like that poor excuse of a journalist, tearing down a young woman who is beautiful and who she has made it quite clear, through her poor excuse of writing, that she is jealous of.
I love my girls. I love my sisters, I love my friends, I love my blogging girls, some of whom I've become very close to and am eternally thankful for their support and encouragement ( Rach, Sarah, Maddy and Becky in particular). I love my NCT girls and the fact we are constantly there for each other and encouraging each other through this crazy journey into Mummyhood. I love women who are strong, kind, and support one another. Yes we all judge, it's human nature, but there is no need to be nasty, as this stupid journalist is.  I'm grateful for the strong and inspirational women in my life, both those I know personally and those whom I admire that are in the public eye.
I think Kate looks great; good on her for not being clad head to toe in Prada, which most of us can't afford, and for looking natural, comfortable in her own skin as we all should be. Lets celebrate each other, build each other up. You may not get on with every woman you every meet but that doesn't mean you need to tear them down. Just think to yourself, what would Beyonce do 😉
Have a great bank holiday girls; eat cake, have a bubble bath and do some online shopping. Treat yourself! You're worth it (Oh so cringe, but oh so true)!
Hugs to you all xxx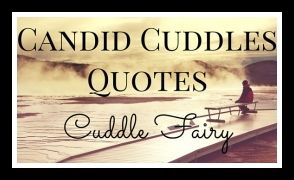 **If you enjoyed this post, and any others of mine, you can vote for me in the final of the 2016 MAD Blog Awards in the catagory of Best Baby Blog here Huge thanks in advance**